Coatings Industry Value Chain
In 2016 Canadian paint and coatings industry shipments were estimated to be $3.2 billion, with a total economic impact of $12.31 billion as shown in the Economic Impact Study, as reflected below. This includes sales of paint at the paint company level and all paint sold into the Canadian market whether or not it is manufactured in Canada or imported into Canada. The market grew at a 4 per cent rate from 2015.
The key segments of the Canadian paint and coatings industry are Architectural, Automotive OEM and Automotive Refinish coatings. These three segments account for nearly 70 per cent of the value of the market. Other key segments include Industrial Maintenance and Protective Coatings (IM & PC), General Industrial, Wood, and Coil.
Paint & Coatings
Value Chain
Driving Economic Value from Raw Material Suppliers
Through to Product Stewardship Initiatives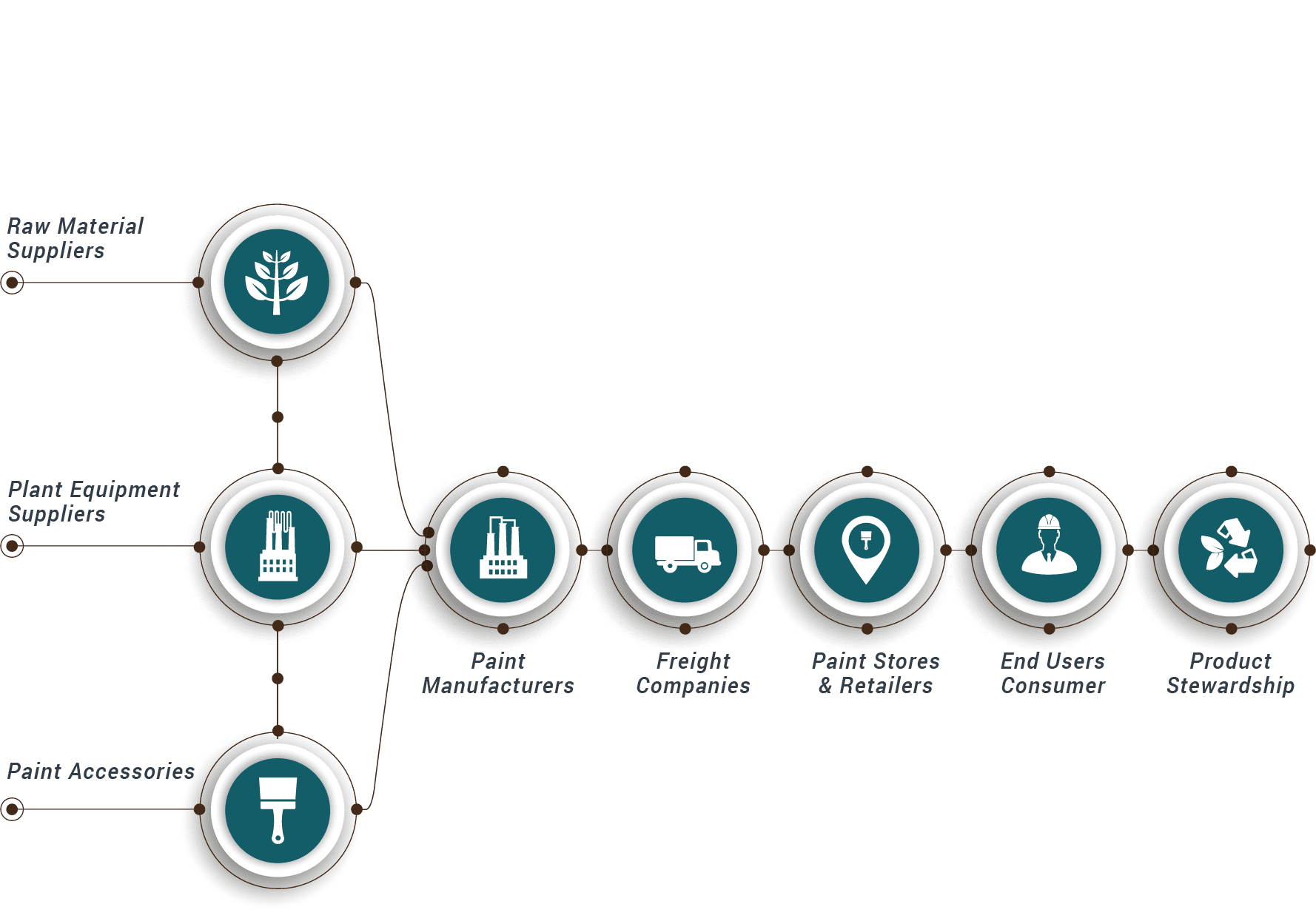 The Canadian Paint & Coatings Market grew at a rate of 4 per cent since 2015
2016 Canadian Paint & Coatings Market Value
Large chemical companies are vertically integrated in both the raw materials and paint production stages while other companies are strictly producers of paint and coatings. Retailers in the paint and coatings industry are typically hardware stores but other big box retailers have a large paint and coatings segment within their wide range of offerings.
Canadian Paint & Coatings Market
2015 & 2016
When manufacturers enter new markets via consolidation or grow organically it usually means they come with stronger balance sheets and are willing to invest in R&D for new or complementary products. This is true of Canadian-owned companies, both large and small, as well as for multinational companies with a strong base in Canada.