In many cases, repainting a classic car will not always affect its resale value, but in most cases, it will improve it greatly. The colour that the car is being painted will have a significant impact on the car's value. With most classic cars there are some colours that are more desirable than others. You can research the colours that add the most value to your specific classic car before selecting the paint colour, as you may wish to restore it to its original look, rather than modernize it.  Of course, that may not be important to you and you may choose to paint it any colour you wish depending on your preferences. It's your car or truck! 
Beware Old Paint
To avoid the headache of trying to match the paint you want to apply to the existing paint on the antique car. If so, you will need to remove the primer and expose the bare metal. The paint on older cars may be incompatible with modern water based paints and gel coats. 
Sometimes it is difficult to find the right paint for your classic car. Vintage cars are often sold in colors that are no longer popular. For that, hobbyists who want to duplicate a dependable look will need to search for specialty paints. Vintage care restoration services can often carry vintage colour options for mixing paints that will achieve a specific appearance. Your local auto refinishing body shops may also help with sourcing. 
It Takes Time
It's never clear how long restoration of an older vehicle will take, but it is long. Some suggest it typically consumes 1,000-plus hours, and the paint and bodywork could amount to 500 to 600 hours, more if the body needs major work. But it all depends on the type and age of antique vehicle of course. But whatever it is, it is usually worth the effort! 
Painting Over the Old Paint
If the existing finish on the antique is still relatively new and in good shape, and you just want to change the colour or put something like a pearl coat over it, then sanding down the existing paint and recovering it should be fine. If so, it can be painted over like the rest of the car. Pearl paint has tiny flecks of iridescent mica added to a clear coating that acts as a binder for the pearl paint and is very subtle and works if the current paint is relatively new.
Don't Forget the Interior
Restoration of the interior of your car is just as important as the exterior. Coatings for chrome, leather and wood veneer will need to be applied to protect the interior of your newly restored car.
Painters Tip: When painting with metallic or chrome coatings be sure to stay in a well-ventilated garage as they often require the use of mineral spirits and anti-rust primers prior to application.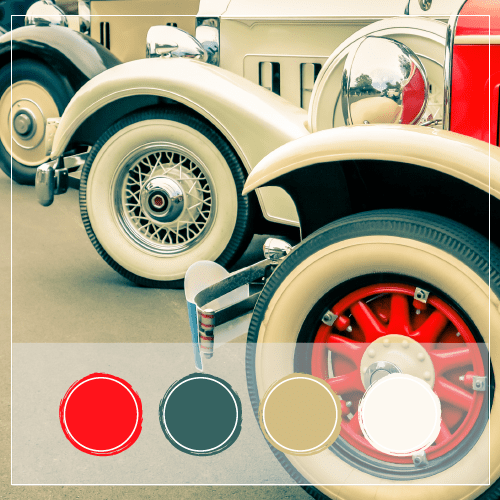 Whitewall tires are not readily available in the market unless you purchase from a speciality manufacturer. Restoration of whitewall tires can be done with some care.
Painters Tip: If you choose to paint your walls white to brighten the look of the white be sure to use road paint which adheres well to tires and will soak into the rubber.
For some cars, the wow factor is in the fender, grill and lights of the car. Their design is bold, angeled, and the main focal point drawing the eye down the body of the car.
Painters Tip: When painting with chrome plating coatings be sure to use a spray gun to for smooth application and a sleek finish.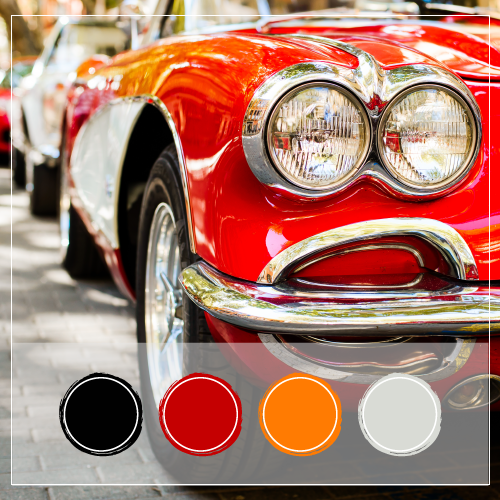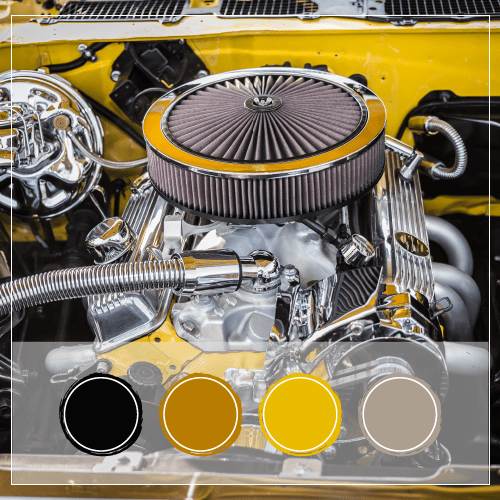 The beauty of a good restoration extends into the inner workings of the car. The engine, pistons, radiators, piping and fittings are all part of the restoration and the engine block will be where much of the detail work happens.
Painters Tip: Before you paint your engine block you'll want to coat it completely with a degreaser spray and let it soak according to the instructions on the label. When you're ready to paint you'll need an enamel paint that will adhere well to metal and is able to withstand the high heat from the engine.
The best thing about an antique car restoration is driving it down the road and sharing your hard work with the world. Why not consider a bold bright and vibrant colour when painting the body of your car.
Painters Tip: Many classic and antique cars are painted in bright colours like red, orange, yellow or blue. Other more luxurious cars may have contemporary shades of grey, black or white.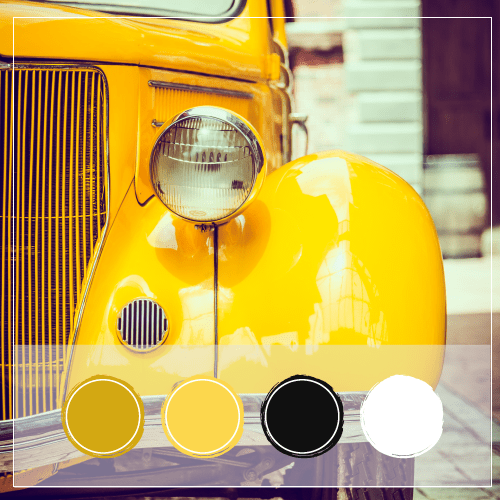 Watch it. Do it.
Check out
Custom Z Warriors
on YouTube to Learn
How to Apply Custom Paint Step-by-Step to an Old Car.
CPCA Member Products
Buy from the Best
CPCA Member Companies and their products comply with ALL Canadian regulations – making them the most sustainable products available on the market. When you choose paint and coatings products manufactured and sold by our members you are choosing quality paints with product formulations that have been engineered to the highest standards. Take a look at what our members have to offer.
Antique Refinishing and Restoration is a Labour of Love — We Get It. Check out CPCA's Pinterest Board Vintage Cars for Amazing Antique Auto Restorations!