When you own a home in Canada you need to be prepared for extreme weather. In a single year, the exterior of your home will face heavy rain, harsh winds, bitter cold, and extreme heat. Protecting your home from these conditions can be done with paint and extend the life of your exterior walls for years and prevent expensive fixes and upgrades before their time. A realtor will tell you that a coat of paint on the exterior of your home will not only boost the curb appeal but also increase the value of your home at resale. But that's not the only reason to apply a coat of paint. The exterior of your home requires regular maintenance and care and a coat of paint can go a long way in protecting this asset.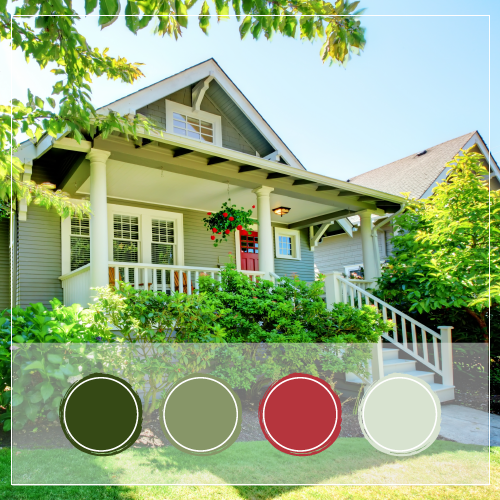 The Craftsman-style home that was introduced to the market circa 1905 — 1930 and is also known as the Arts and Crafts style is distinguished by its interior woodwork, wide overhangs and exposed roof rafters and decorative beams.
Painting Tip: If your home has solid wood exterior wood beams be sure to stain them every 2 years. To change up the look consider using exterior paint to give your home an entirely new look.
The Tudor-Style home has architectural features that are reminiscent of the early 16th century Tudor dynasty in England, however, much of the styling you see in homes today are modern adaptations of a late Medieval English design. With the prominent feature being the cross gables, steeply pitched roof and tall narrow windows.
Painters Tip: Consider steering away from the traditional hues that are complementary to the overall structure of the house and use bolder and richer colours to offer contrast and create a striking effect.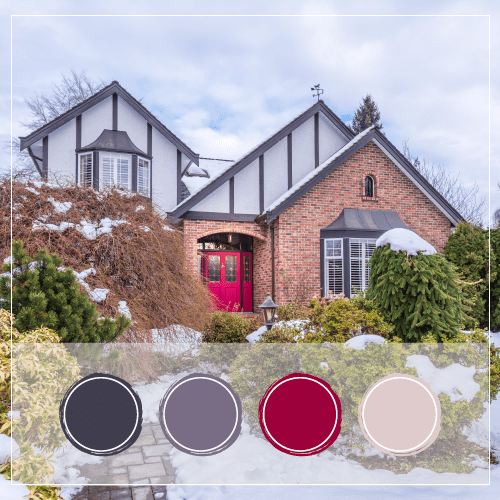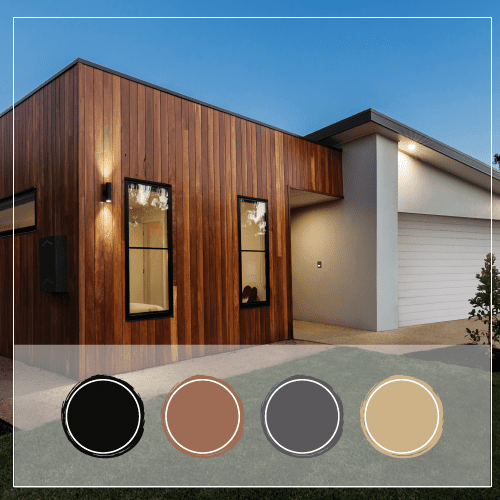 Most Modern and Contemporary-Style homes are designs hailing from the 1950 —1970 time period. With flat or low pitched roofs, the use of a lot of glass, open floor plans, and a mix of contrasting materials. Their design concentrate on the use of simple form and geometric lines.
Painters Tip: When painting the exterior of a Modern or Contemporary home you may have to use a variety of paints that are well suited to their substrate such as stain for wood, exterior latex, or specialized paint and coatings for metal, concrete, or stone.
Colonial-Style homes date back to the late 1870's and are one of the most popular styles in the US. With multiple levels, fireplaces, and facades made of brick or wood.
Painters Tip: A Colonial-Style home offers a lot of exterior features from trim, to rails, beams, dormers, and shingles that will need care and attention but also are perfect for adding colour and character to the exterior of your home.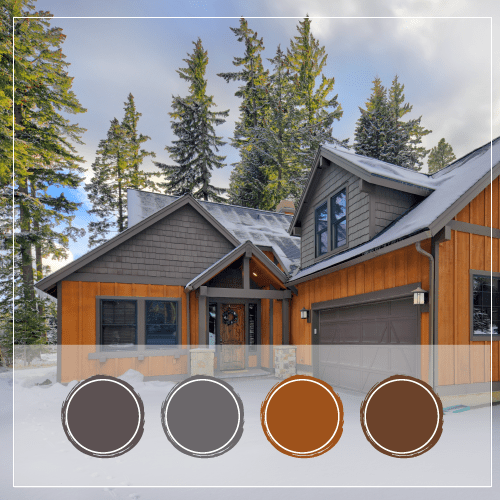 Canadians are no stranger to extreme weather, and we build homes to withstand the harsh conditions. Canadian cottages and rustic homes boast rough-hewn beams, stone, and wood that not only naturally reflects our rugged surrounds but also is strong enough to keep the warmth in and cold out.
Painters Tip: When painting a traditional Canadian cottage, you can work with stains and a variety of other products to maintain the natural look of your home, or go with exterior paint to add some colour and charm.
The Modern-Farmhouse Style combines clean lines with cozy farmhouse aesthetic to create a bespoke take on country living. Homes often feature large windows allowing a lot of natural light to flood in, wood beams on the exterior and galvanized steel roofs. 
Painters Tip: Both inside and out the Modern-Farmhouse style is the perfect place to practice your distressing and faux finishing techniques when painting as this style emphasizes well worn and loved look.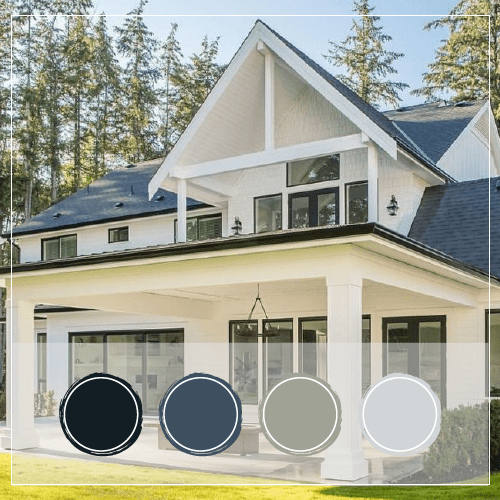 CPCA Member Products
Buy from the Best
CPCA Member Companies and their products comply with ALL Canadian regulations – making them the most sustainable products available on the market. When you choose paint and coatings products manufactured and sold by our members you are choosing quality paints with product formulations that have been engineered to the highest standards. Take a look at what our members have to offer.
Are you ready to spice up the exterior of your home? Check out our tutorial on how to paint your exterior walls for a complete list of tool, materials, and safety precautions to be aware of.