NEW Life for Your Furniture
Furniture is functional, practical and often very personal. It can also be ignored and abused over the years by kids, pets and sunlight. Old furniture and family heirlooms often hold cherished memories. If you have a well-loved old piece of hardwood furniture but aren't quite sure what to do with it, up-cycling is one of the best ways to infuse new life into your furniture. From wood inspirations to D-I-Y instructions we have you covered with the information you need to paint-it-yourself!
Of course, there are many professionals who can also bring life to your furniture, especially if they require new fabric or replacement wood or metal that no longer works. Your call!
Adirondack chairs are peppered throughout our Canadian Cottage Country. They are comfortable, durable, and often made of cedar although you may find more modern versions made of poly lumber.
Painting Tip: When painting your Adirondack chair consider using bright vibrant colour. The bright hues will be seen from afar and create a fun and welcoming look to your cottage space.
Refinishing old wood dressers can be done easily. There are many ideas available including using bright colour and a pop of graphic black and white elements along the side edges of the drawers. 
Painters Tip: When painting the sides or insides of your drawers make sure to sand and fill any holes or scuffs to create a smooth surface that will hold the paint well and also make your piece of furniture look like new.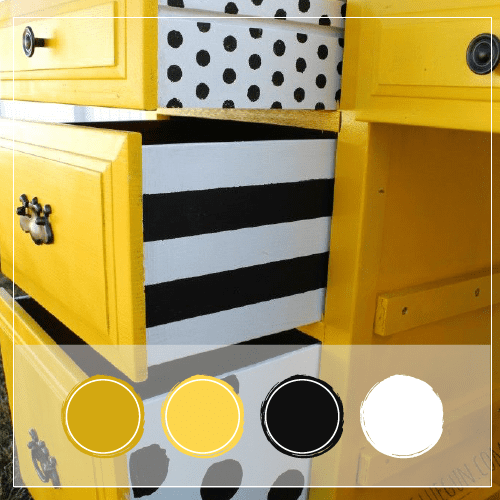 Emerald green, shades of dark blue are some of the leading colours in the upcycling community. These colours are rich, vibrant and add a level of sophistication to the finished pieces.
Painters Tip: A new rising trend is the use of high gloss paint when refinishing furniture. Consider using high gloss for a very rich and unique look and pair your paint with gold or silver drawer handles.
When re-designing a room consider adding a statement piece that will become the focal point of the room. Some use the fireplace for this, or create a focal painted wall, while others will refinish a piece of antique furniture in a way that can only be described as WOW! 
Painters Tip: When adding gilding gold leaf to your furniture make sure to read and follow the instructions on the label for the application as some gold leaf brands are finer than others and drying times may vary.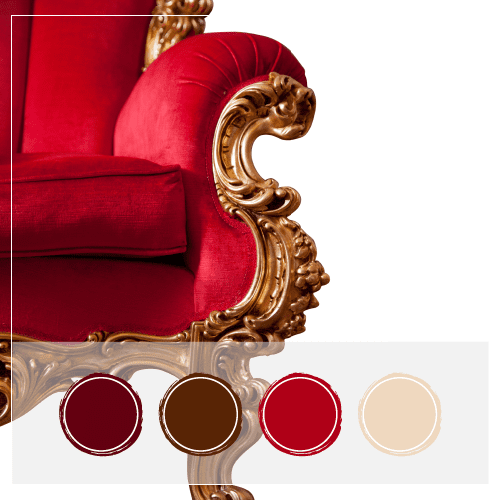 Antique chairs of a bygone era don't need to be dust collectors in the attic. These beautifully designed and ornate chairs are being refinished and remodelled into bold statement pieces sure to be conversation starters at your next dinner party.
Painters Tip: If you choose to stain and refinish the wood elements of your antique chair be sure to find the right wood filler, stain, and lacquer to make the wood details shine. Alternatively, consider painting them in a stunning metallic gold or silver.
CPCA Member Products
Buy from the Best
CPCA Member Companies and their products comply with ALL Canadian regulations – making them the most sustainable products available on the market. When you choose paint and coatings products manufactured and sold by our members you are choosing quality paints with product formulations that have been engineered to the highest standards. Take a look at what our members have to offer.
Don't wait to tackle that old chair or desk you have in the basement — paint it today! Check out our tutorial for painting chairs with step-by-step instructions.