Some of the most sacred rooms of the home are the bedrooms. The place where you go to rest, refuel, and heal. When you're planning your bedroom renovation you'll want to think about the ambience you are looking to create, whether it be a clean and contemporary, whimsical and playful, or tranquil and serene. Paint offers endless colour options to bring your exact vision to life so you can get the most out of your space. Don't forget children's rooms — often those offer the most opportunity for creative styling and design.
Traditional room makeovers can create a calm and relaxing space. Using calm neutral tones on the walls and in the fabrics create a clean and calm look.
Painting Tip: When selecting your neutral tones if you want fabrics to match it's best to bring a swatch with you when browsing paint colour options.
There's nothing quite as dramatic as the use of rich dark colours. They immediately set the mood for the room. In this modern room there are two walls in a dark rich navy and the others are painting in a contrasting light grey.
Painters Tip: Consider using your walls to create an additional level of contrast in the room, either by splitting the colour across two walls in the room or creating a focal wall that will hold a dramatic colour.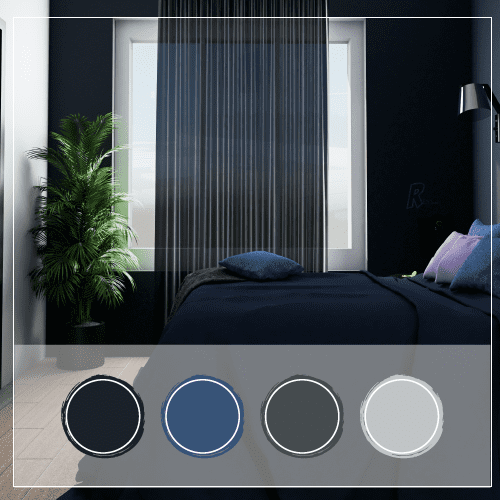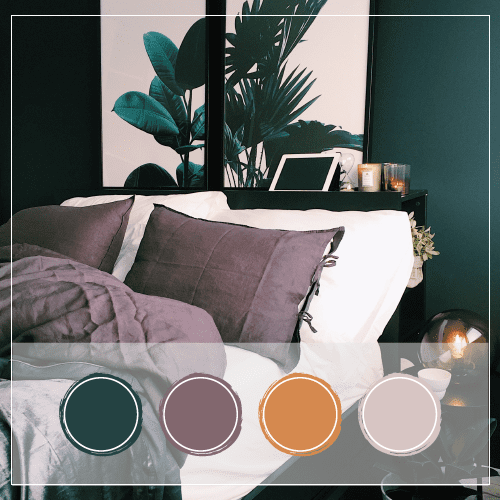 The bohemian style is providing a fresh take on interior design with its use of lush foliage, soft and comfortable textiles and a range of colours from fresh crisp white to bold emeralds. In this room, the emerald green is juxtaposed against soft grey lavenders and warm orange accents. 
Painters Tip: When painting with a dark tone a matte finish is not always the best choice. Fingerprints and scuff marks leave a chalky residue. Instead, consider a paint finish that is eggshell (halfway between satin or semi-gloss) or a higher sheen.
Minimalism is a style that will never get old. Its clean lines, airy spacious look create endless appeal. In this room, the use of white, golds, and warm burnt umbers in accent furnishings is creating a welcoming restful space.
Painters Tip: Gold is quickly becoming a go-to colour for accent pieces. When looking to add Gold to a room consider paint colours that will complement the metallic details you'll add.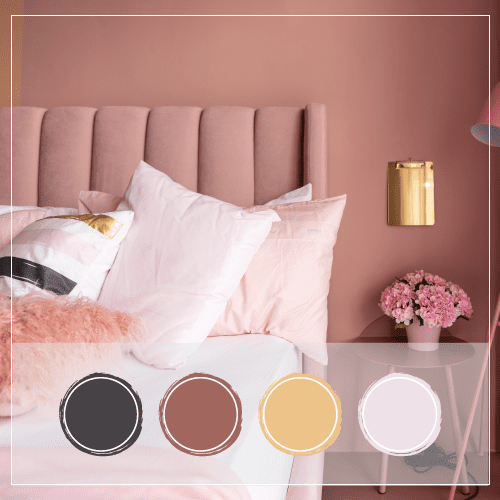 Rose Gold is a rising design trend, with its warm hues creating soft and inviting rooms and spaces. When painting in any rose colour be mindful of the undertones and red hues that they complement one another and are not contrasting in order to achieve the desired look for your room.
Painters Tip: If you are painting furniture with a rose gold metallic paint make sure you are using the right paint for the job. There are many metallic paints available in an aerosol format and most are a primer paint in one.
Of all the rooms in the home a child's room is the one place you can have some fun with. Playing with vibrant colour, texture, and fun textiles. A child's room is a great place to get the kids involved too in colour choice and decor.
Painters Tip: Consider repainting furniture accents in a bright and vibrant colour to add a touch of whimsy and a pop of vibrant colour to the room.
CPCA Member Products
Buy from the Best
CPCA Member Companies and their products comply with ALL Canadian regulations – making them the most sustainable products available on the market. When you choose paint and coatings products manufactured and sold by our members you are choosing quality paints with product formulations that have been engineered to the highest standards. Take a look at what our members have to offer.
Ready to take on your next painting project?
Take a look at our FAQ page to get the answers to DIY-ers most frequently asked questions!