The front entrance on any home is what makes it inviting, warm, and creates curiosity around what the interior may look like. The entry of a home can be stately, whimsical, bold, or contemporary. No matter your taste it's a sneak peek at the mood of your home and creates a statement for all those visiting so why not spice it up with colour. 
Arches, painted brick, stately flush mount lanterns, and beautifully painted arched and windowed door created a casual contemporary yet welcoming entry.
Painting Tip: When painting brick never use acidic cleaners and be sure the surface is dry and clean before applying paint. For the door it's best to remove the door and paint in a well-ventilated area. 
Fanned doors are a classic feature worth showcasing and bring a touch of fanciful whimsy and nostalgia to your entry. 
Painters Tip: Consider painting both the door and the fixtures such as door knockers and mail slots the same colour to bring emphasis to the architectural lines of the door.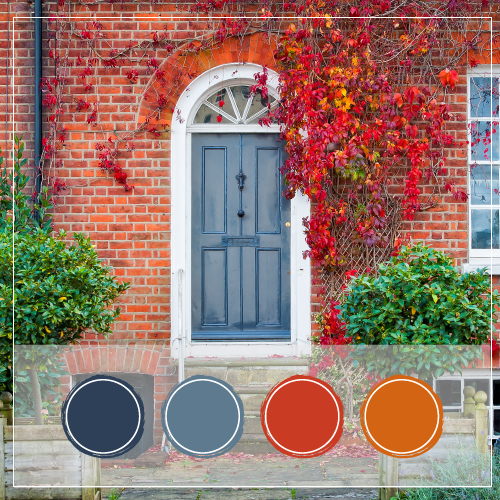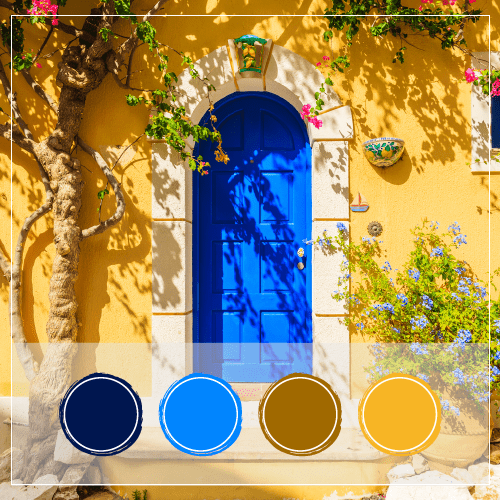 Stucco and stone are timeless architectural features of homes that should be showcased. The use of bold colour can make these features on your home stand out and create some enticing curb appeal.
Painters Tip: If you are considering painting your stucco home remember that you will need a masonry paint or elastomeric type of paint. For your doorway a good exterior acrylic paint will work well. 
Classic panelled doors are a mainstay in home design and often flanked by windows, or sometimes the door may include windows. Consider the surround of your home when choosing colour. If you have a red brick walkway or stained glass windows consider choosing a complimentary colour to your surrounds.
Painters Tip: If your door has hardwood that you do not want to paint be sure there are many stains available that will help revive the look of your entry.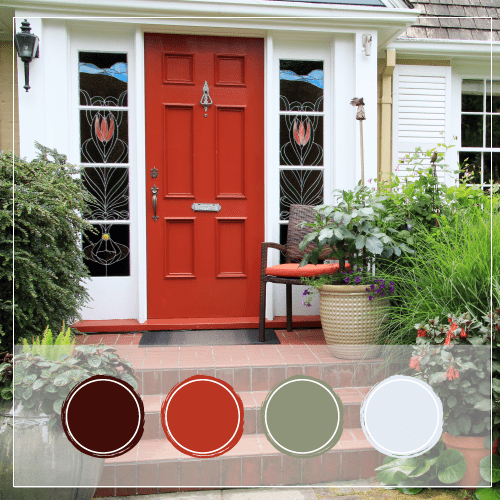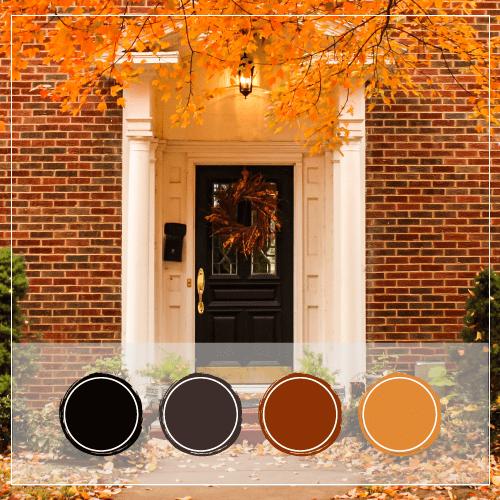 Traditional Colonial Style Door
Colonial style homes, entries are archways make for magnificent entries. They are bold and stately but can be softened with the use of colour, lighting or nature.
Painters Tip: If your entry light is a high pendant light consider using the same colour for the columns and surrounding wood to draw your eye inward and up and a bold colour for the door.
CPCA Member Products
Buy from the Best
CPCA Member Companies and their products comply with ALL Canadian regulations – making them the most sustainable products available on the market. When you choose paint and coatings products manufactured and sold by our members you are choosing quality paints with product formulations that have been engineered to the highest standards. Take a look at what our members have to offer.
Ready to paint your entrance?
Before you do take a look at CPCA's Pinterest Board Creatively Colourful Doors to see how paint is used around the world to bring entryways to life.