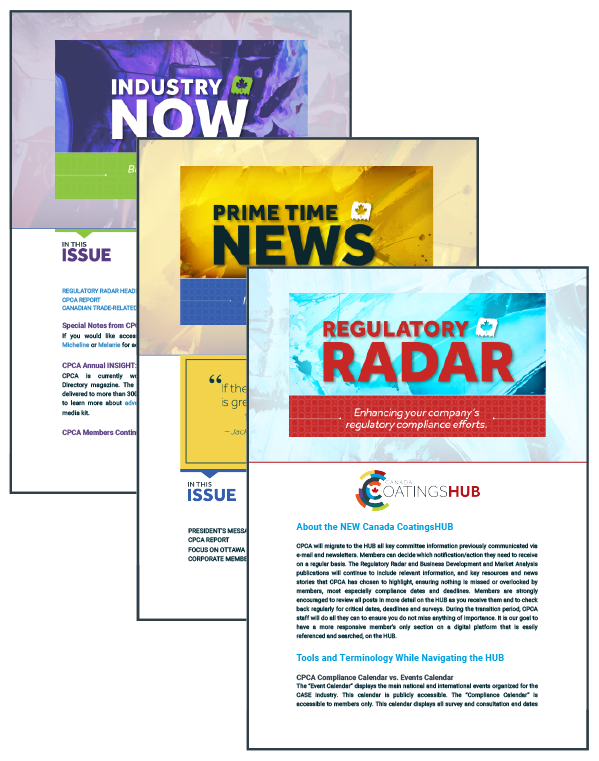 Regulatory RADAR, Prime Time News & Industry NOW. Members easily manage subscriptions through the Canada Coatings HUB.
Did you miss the latest bulletin? CPCA is actively engaged in multiple issues that affect industry. Login for more details.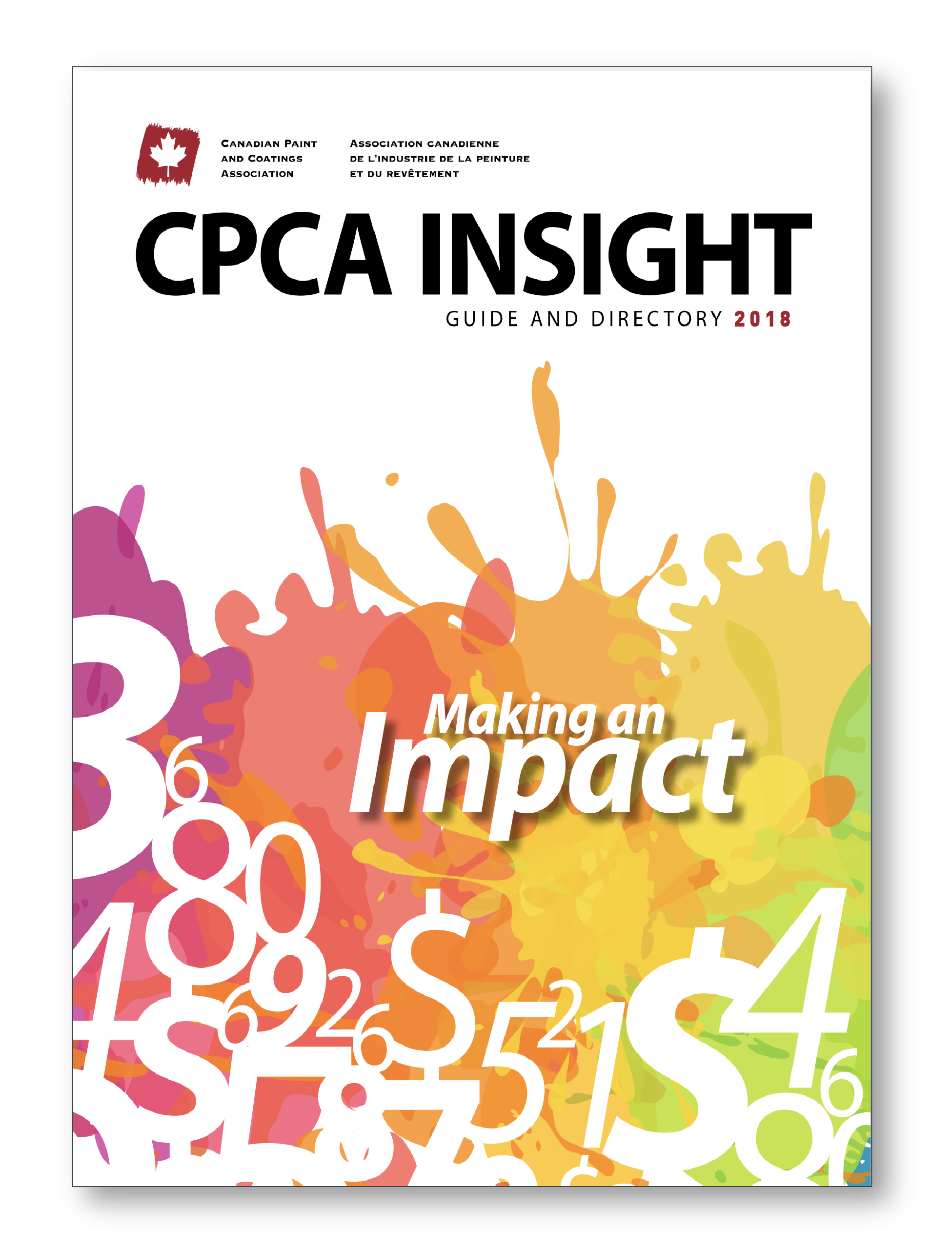 Maximize your communications with an Ad in CPCA INSIGHT - Industry Guide and Directory.
The Society for Environmental Toxicology and Chemistry (SETAC) 40th annual SETAC North America conference was...

In September CPCA responded to the federal government's call for views on regulatory modernization in...

THE PAINT AND COATINGS INDUSTRY has been a leader in waste recycling in Canada for...