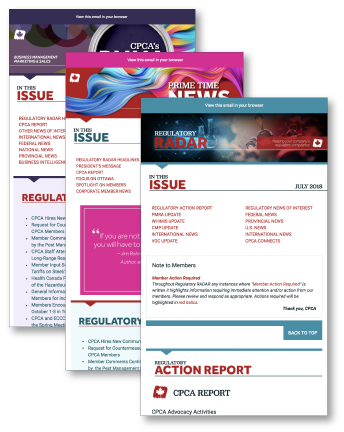 Regulatory RADAR, Prime Time News & Business Management & Marketing News. Members easily manage subscriptions through the Canada Coatings HUB.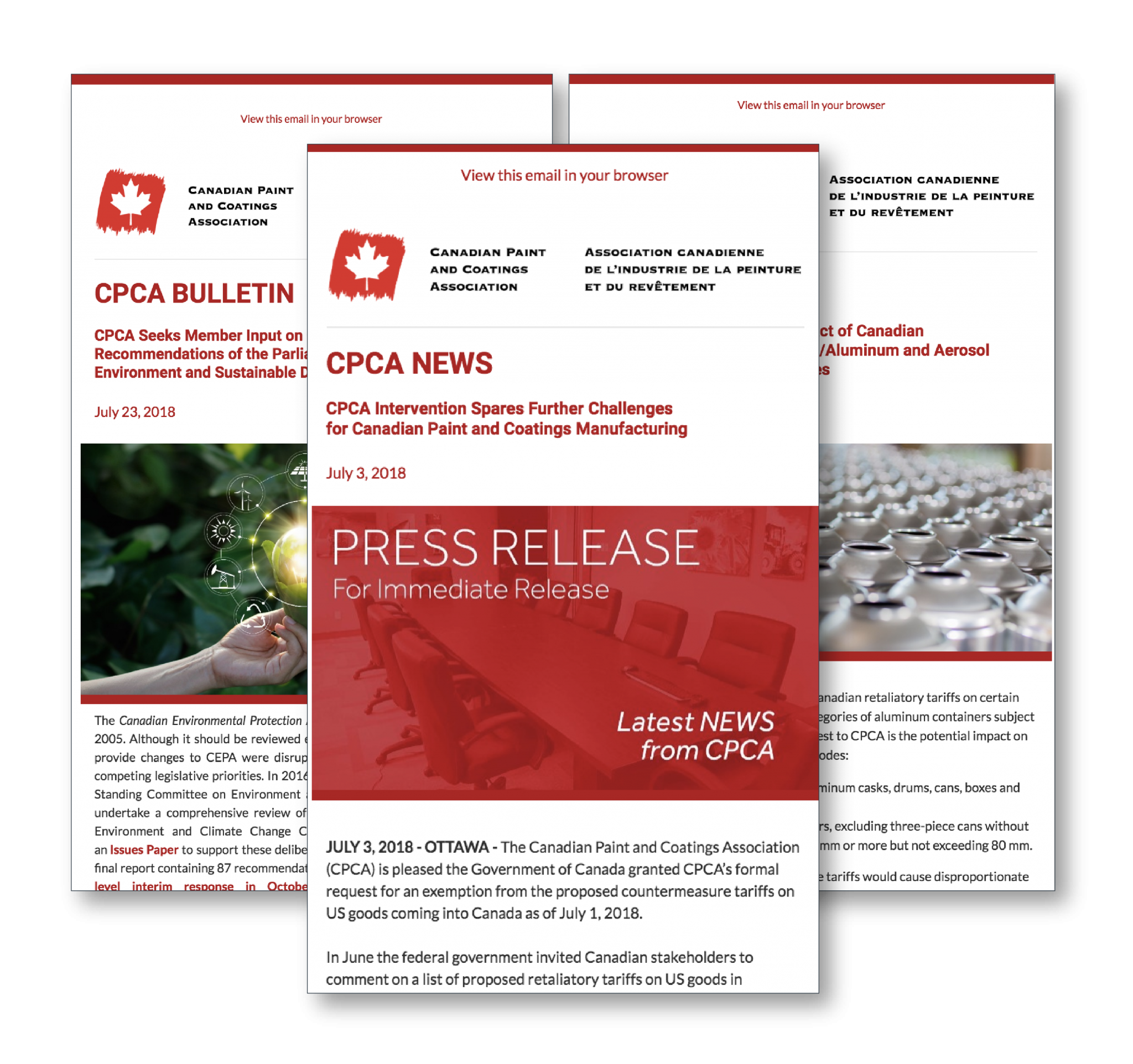 Did you miss the latest bulletin? CPCA is actively engaged in multiple issues that affect industry. Login for more details.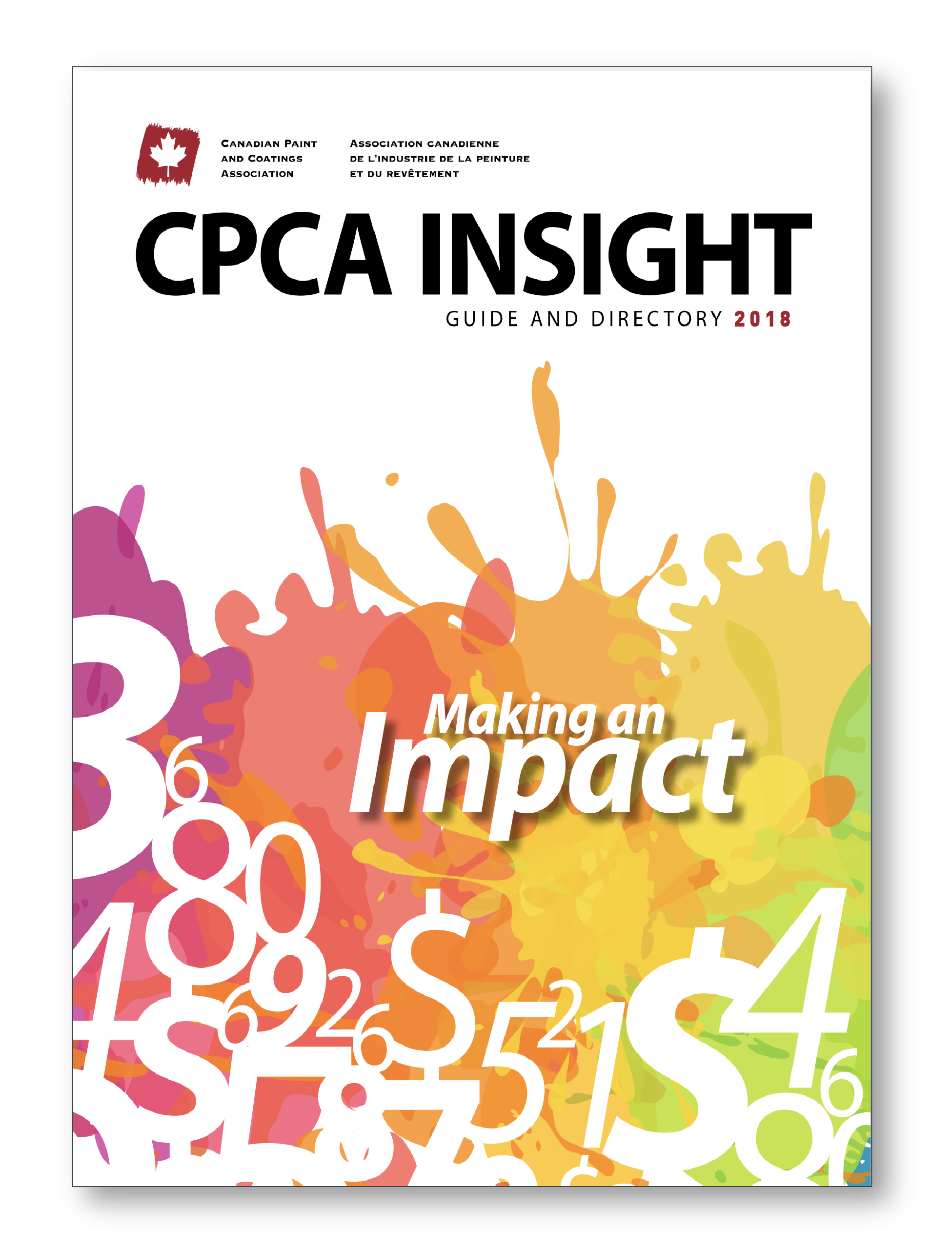 Maximize your communications with an Ad in CPCA INSIGHT - Industry Guide and Directory.
Our members fully understand that industrial manufacturing processes can pose potential impacts to the environment...

CFCM Magazine – May/June 2015 By Gary LeRoux, CPCA President The paint and coatings industry,...

The forgoing outlines the regulatory process that has been in place since Confederation. Over the...