CANADA'S COATINGS CONFERENCE
Focused on Regulatory Affairs, Coatings Innovation,
and Sustainable Development in Canada
The new world order continues to evolve and there are many lessons learned from the past several years in the pandemic and the new challenges posed by it. The CASE industry is ready to take on a brave new world with strategic investments in innovation, optimizing existing production where possible, supply chain management with increased digitization, etc. All the while they seek to ensure more sustainable products and processes for their customers and the environment. The industry has come a long way in the past five years with more sustainably sourced products, reduced intensity in the production of those products and strong commitments to sustainability especially as it relates to the environment while honouring the other two pillars, economic and social governance. Neither one of the three can exist without the other to ensure a stable and vibrant coatings industry in Canada.
Wednesday, May 24, 2023
1:30 p.m. — 5:00 p.m.
Board of Directors Meeting
Wednesday Night
7:00 p.m. — 10:00 p.m.
Welcome Reception
Thursday, May 25, 2023
9:00 a.m. — 5:00 p.m.
Plenary Session and Discussion Panel
Thursday Night
6:30 p.m. — 11:00 p.m.
Chair's Award Reception and Dinner


CPCA's 110th Annual Conference & AGM is our cornerstone event providing the latest developments in Canada's Paint and Coatings Industry. Coatings leaders, regulatory experts, and chemical engineers provide attendees with insights on industry advances in R&D and technology, current business challenges, and the wider economic outlook ahead.
As one of Canada's oldest industry associations, our mandate is to advocate for fair regulations that is evidence-based, rooted in science, and takes into consideration impacts to industry, the environment, and the economy. 
Canadian Regulations
Canadian Environmental Protection Act
Pest Control Products Act
Chemicals Management
Sustainability
Paint Recycling
Waste Management
Circular Economy
Green Chemistry
Raw Materials
Supply Chain 
Chemical Engineering
Economic Updates
Canadian Market Trends
Industry Specific Insights
Economic Forecast
Thank you to Our Sponsors
CPCA would like to extend a warm thanks to our Sponsors who help make the Annual Conference & AGM possible.
Featured Posts of Platinum Sponsors
Platinum Sponsors of CPCA share their unique story about the contributions they are making to the industry, their clients, and the community.
May 1, 2023
Since 1883, Benjamin Moore® has built its reputation on consistently delivering the quality that Canadians...
April 19, 2023
The expression Sharing is Caring is brought to life with Product Care's Paint Share Program....
April 19, 2023
Founded in 1990 as Inortech-Chimie, EMCO-Inortech has been on a multi-decade trajectory of growth and...
Registration Fees
The registration deadline is May 19th, 2023.
Members only - effective after March 20, 2023
Non-Members only - effective after March 20, 2023
WHAT TO EXPECT AT THE CONFERENCE
CPCA's Conference is hosted in a different Canadian City every year.
Why Attend

CPCA's Annual Conference & AGM offers attendees the opportunity to network, learn, and celebrate with industry peers.
Network with Canadian coatings executives
Learn from global industry professionals
Discuss coatings technology, innovation, R&D, & business development,
Celebrate Industry's brightest at the Annual Chair's Award Dinner
Who Should Attend

The content presented at the conference covers a wide range of topics from regulatory developments in Canada to economic updates. Those working in the industry sectors and roles detailed below will benefit most from our program of speakers.
Manufacturer, Supplier, and Distributor Professionals
R&D, Business Development, Sales, Marketing, and Regulatory Officers
Supply Chain Specialists & Affiliated Industry Associations
Government Officials & Trade Representatives
Coatings Industry Consultants & Relevant Industry Stakeholders
C-Suite Executives seeking better clarity on Canadian regulatory issues
Program & Speaker Lineup
Wednesday, May 24, 2023
1:30 p.m. — 5:00 p.m.
Board of Directors Meeting
Loyalist Room
7:00 p.m. — 10:00 p.m.
Welcome Reception
Atrium and Exterior Deck
Thursday, May 25, 2023
7:30 a.m. — 9:00 a.m.
Buffet Breakfast
Tiara Restaurant
9:00 a.m. — 11:30 a.m.
Plenary Session and Discussion Panel
Grand Georgian Ballroom
11:30 a.m. — 12:00 p.m.
AGM — CPCA Members Only
Grand Georgian Ballroom
11:30 a.m. — 1:00 p.m.
Buffet Lunch
Tiara Restaurant
*Non-members can enjoy lunch early.
1:00 p.m. — 4:30 p.m.
Plenary Session and Discussion Panel
Grand Georgian Ballroom
5:30 p.m. — 11:00 p.m.
Shuttle Bus Service Available
Queen's Landing to Château des Charmes
6:30 p.m. — 7:30 p.m.
Chair's Award Reception
Château des Charmes
7:30 p.m. — 11:00 p.m.
Chair's Award Dinner
Château des Charmes
Including Awards Presentation and Entertainment by Lady be Good
Conference Venue

Vintage Hotels
Queen's Landing
Niagara-on-the-Lake
155 Byron St, Niagara-on-the-Lake, ON L0S 1J0

Welcome to Queen's Landing Hotel in beautiful Niagara on the Lake. The hotel features 140 well-appointed contemporary rooms with services and amenities. Room bookings are now available.

A block of guestrooms are being held for all those wishing to reserve a room at a group contracted rate of $249.00 per night in Canadian dollars plus tax on the evenings of Wednesday, May 24th, 2023, and Thursday, May 25th, 2023.

Book Now, as these rooms will be held until Saturday, April 8th, 2023, after which time Queen's Landing does not guarantee availability.
Services Include

Concierge
Dog-friendly accommodations
Wifi
Daily newspaper delivery
Evening turndown service

Health and Wellness Amenities include

Indoor pool
Steam room
Cedar sauna
Fitness room
Fitness classes
Resort activities

Formal, casual, and patio dining options

Tiara Restaurant
Bacchus Lounge
Driving Directions

Directions from Ottawa
Directions from Toronto Pearson Internation Airport

Plan your flight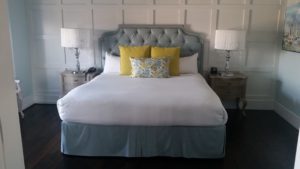 Arrival and Welcome Reception
May 24, 2023
Upon arrival, members are greeted by the hotel staff and any assistance required at check-in is provided. Check-in is scheduled for 4:00 p.m. The Welcome Reception begins at 6:30 p.m. in the Atrium in front of the Grand Georgian Ballroom. Attendees will enjoy beautiful vistas, premium bar service, and conversation with colleagues into the evening.

Business Session
May 25, 2023
The business session and student poster presentation will be located in the Grand Georgian Ballroom. Business sessions are opened at 9:00 a.m. with a message from our Chair of the Board of Directors and run until 4:30 p.m.

More details to follow in the program which will be released by March, 2023.

Chair's Award Dinner

Château des Charmes
From the Bosc Family
Niagara-on-the-Lake
1025 York Rd, St. Davids, ON L0S 1P0

Our Annual Chair Awards Dinner will take place at Château des Charmes. Sprawling vineyards in picturesque, verdant surrounds offering tours, tastings & light fare.

CPCA's Award Dinner is our opportunity to celebrate the industry's finest and honour their excellence in coatings innovation, technological advances, regulatory support on EHS, ESG, and Chemicals Management files, and celebrate the achievements of those whose long-standing careers have come to a close.

Shuttle Service will be provided from Queen's Landing to Château de Charmes, details to follow.

Register

Attendees can easily register online.

Regular Member Registration $1,350

Non-members can register for $1,600

Sponsorship Opportunities

CPCA has had the honour of hosting our Annual Conference & AGM for more than a century, and it would not be possible without the loyal support of our membership — the organizations that make CPCA what it is today. CPCA offers four conference sponsorship levels, Bronze, Silver, Gold and Platinum. Each level provides members with unique advertising opportunities via media releases, CPCA Conference Program, Monthly Newsletters and Social Media and/or Blog Posts to put their organization in the spotlight.